Gympie Pony Club offers two categories of membership; Riding and Social.
To join Gympie Pony Club, please make an application through the JustGo website.
RIDING
Riding Membership entitles you to participate in all club rallies and competitions, as well as other Pony Club Queensland (PCQ) events. The Gympie Pony Club club's grounds are also available for your use, under supervision of one of our Instructors, for riding or coaching. Riding members are required to own or lease their own horse or pony.
SOCIAL
A Social Membership is required for parents and guardians of Riding Members under the age of 18, or they may become a Riding Member instead. At least one parent is required per family. We also offer social membership to others who simply want to support our club and its work.
PONY CLUB RULES
Any riding member under the age of 18 years must have at least one parent or guardian who is either a riding or social member
Each family is required to volunteer at club rallys, events and working bees
Only financial Gympie Pony Club members, or members of other PCQ affiliated Pony Clubs, may use the Club's grounds, except where the Club hires out the use of its grounds to another club, organisation or school
Members of other PCQ clubs may use our grounds after booking with GPC Secretary via admin@gympieponyclub.org.au
When the Club hires out the use of its grounds to another club, organisation or school, that entity must have its own insurance coverage for the period of the hire
All riders at Gympie Pony Club and other PCQ-affiliated events must comply with PCQ equipment and dress rules regarding saddlery, helmets, boots and other gear
The welfare of our riders and their horses is the highest priority of our club and all our rallies, events and activities are conducted according to the rules and by-laws of Pony Club Queensland (PCQ).
A horse must be either owner-ridden or leased (except where special rules permit otherwise).
No stallion, colt or rig is eligible to take part in or attend any event, competition or otherwise, at any function conducted by Gympie Pony Club.
Any act or series of actions which, in the opinion of the club's Chief Instructor, can clearly and without doubt be defined as the abuse of horse or dangerous riding, shall be dealt with in the relevant PCQ Code of Conduct.
Similarly, any rider who affects the safety of any horse, rider or third party will be considered to have acted dangerously and will be penalised as determined by the relevant Code of Conduct (up to and including withdrawal of membership).
Riders are required to provide a completed Horse Health declaration at club events.
It is preferred that dogs are not brought to the pony club grounds; if they are, they are to be securely tied and restricted to the confines of the owners' horse float.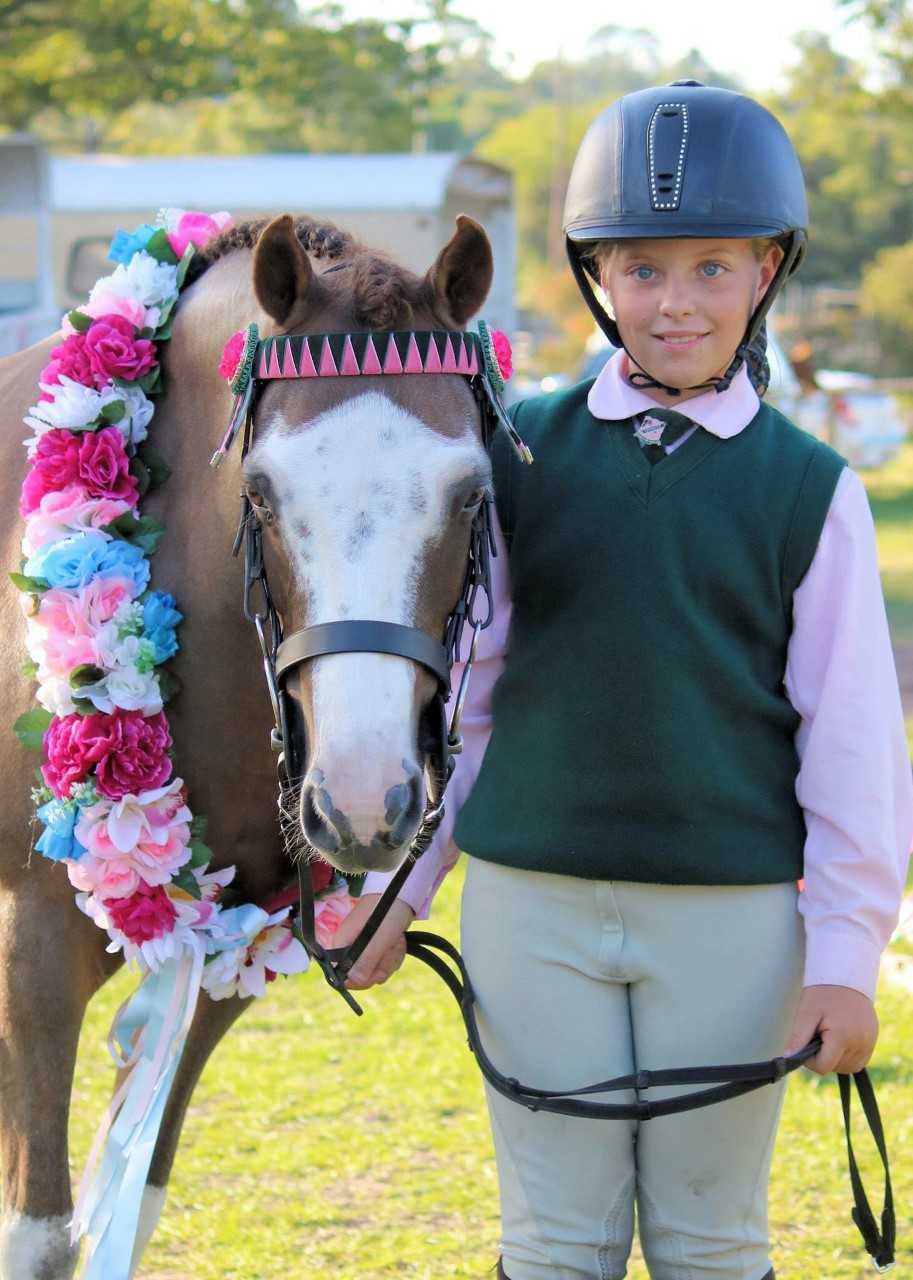 The success of Gympie Pony Club depends on the contribution our members make. Each of our member families is required to volunteer throughout the year.
Examples of volunteering include working bees, mowing the grounds and operating the canteen, which is open during rally days and staffed by members on a roster basis. We are happy for you to choose a role you are comfortable with and we will show you what to do – it's all about having fun!
We also need to maintain our cross country course and members are asked to 'adopt' a jump, clean it up and decorate it before our ODE each year.
All riders are also asked to help set up on rally days, which provides an important learning opportunity. Many hands make light work and packing up provides a great opportunity to reflect on the day's achievements and share a few laughs.